Paradox Coffee & Bistro is Brewing Community Growth in Junction City, Kansas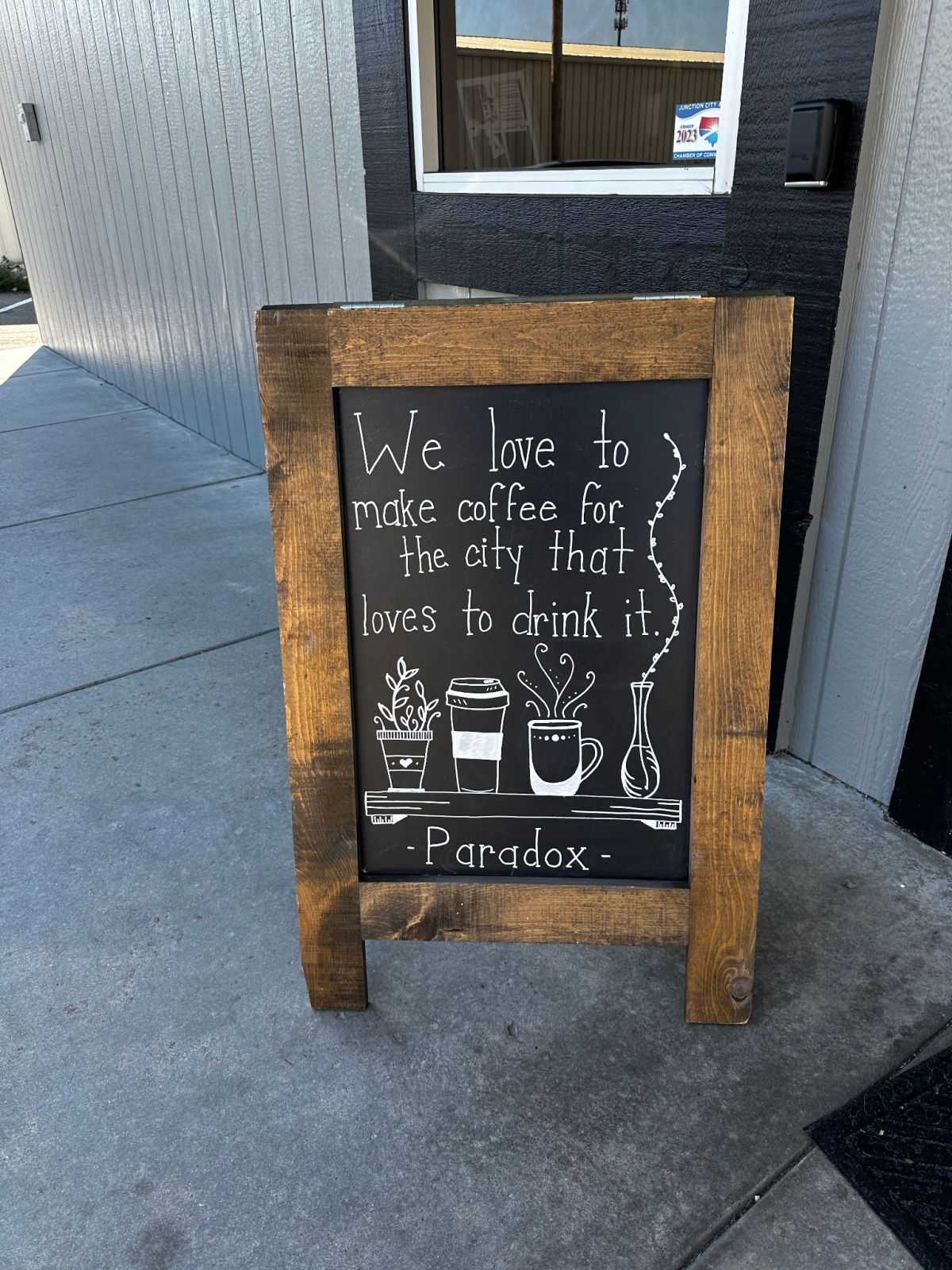 In the heart of Junction City, Kansas, a coffee shop has emerged as more than just a place to grab your daily dose of caffeine. Paradox Coffee & Bistro, which opened its doors on February 26, 2022, embodies the dream and dedication of two local families—the Naccaratos and the Meltons. Their partnership was forged through a home renovation project, but it quickly grew into a labor of love that now serves as a hub for the community.
Small businesses like Paradox Coffee & Bistro are the lifeblood of communities like Junction City, Kansas. They bring more than just economic growth; they create spaces for people to connect, share stories, and build relationships. The business exemplifies that a coffee shop can be more than a place to grab a cup of joe—it can be a catalyst for community growth, a place where bonds are made, and a welcoming home for all who enter its doors.
How a Home Renovation Turned into Paradox Coffee & Bistro
Tiffany Naccarato, a doctor, and her husband Teran, a physician, both originally from the Wichita area, fell in love with Junction City and decided to make it their home. They embarked on a home renovation project and enlisted the help of DM Construction & Remodeling, owned by Derrick and Tammy Melton. Impressed by the craftsmanship, timeliness, and passion for Junction City shown during the renovation, the Naccaratos and Meltons began discussing their shared vision.
Their vision was simple yet profound—they wanted to create a space that offered not just great coffee and excellent food but also a warm and welcoming atmosphere. When the building at 419 N. Washington became available, they seized the opportunity, and Paradox Coffee & Bistro was born. The two families poured their time and attention into this venture, driven by the hope that their commitment to the shop would be felt by all who crossed its threshold.
Paradox Coffee & Bistro Demonstrates the Power of Local Entrepreneurship
The Naccaratos and Meltons embraced the "local supporting local" mantra, sourcing as much as possible from local vendors. From furniture purchased at a Junction City retailer to beef, pork, and eggs supplied by a local rancher, they've woven Junction City into the fabric of their business.
Since its opening, Paradox Coffee & Bistro has been more than a place to grab a coffee; it's a community space. The warm and inviting atmosphere invites residents to gather, meet, and connect. This coffee shop has quickly become a place where people come to not only enjoy food and drinks but also engage in meaningful conversations.
The coffee at Paradox comes from Reverie Coffee Roasters in Wichita, carefully selected through a blind taste test. The commitment to quality and attention to detail is evident in every cup served. Even though the Naccaratos aren't coffee drinkers themselves, their dedication to providing the best for their community shines through.
The owners have successfully balanced running a small business with their full-time jobs, thanks to a dedicated and friendly team of employees. Their united vision and shared responsibilities have made it possible to maintain the high standards and welcoming environment that Paradox is known for.
Paradox Coffee & Bistro is More Than Just a Coffee Shop
Paradox Coffee & Bistro's reception by the community has been overwhelmingly positive, prompting the owners to introduce a catering menu. This dynamic approach to growth shows their commitment to serving the evolving needs of Junction City.
So, next time you're looking for a place to share a meal or enjoy a cup of coffee, consider Paradox Coffee & Bistro. You'll not only get a taste of quality food and drinks but also experience the heartwarming embrace of the community that defines Junction City, Kansas. Visit them at 419 N. Washington Street and join this beautiful paradox where a small business drives big growth.
Junction City-Geary County Economic Development Commission Can Assist
For more direction or help connecting with resources, reach out to JC-GCEDC today. The region is growing, the economy is booming, and there is room for additional businesses to expand here. Our strategic location, paired with skilled labor and an actively pro-business climate, are assets for any company, but especially for our target industries. Explore our full array of tools for site selectors here and contact us at 785-762-1976 or edc@jcacc.org.
More Topics

In July, chipmaker Taiwan Semiconductor (TSMC) announced it was postponing the start of production at its new factory in Arizona. The firm says chip manufacturing will no longer start next year, due to a shortage of skilled workers.Read here for the complete article. 

Amidst a time of transformation characterized by changing preferences and economic shifts, numerous major urban centers have witnessed a downturn in economic activity in recent years. During this same time period, many of their mid-size counterparts have flourished. While the rise of these mid-size cities has been under way for...

What makes a state a great place to do business? Let us count the ways.There are more than a dozen factors that enterprises find are important to their success — and, in particular, vital considerations as they decide where to locate, relocate or expand. These factors influence various aspects of...