Industrial Sites
Junction City is fortunate to have tracts of industrial property available for companies looking to locate or expand here.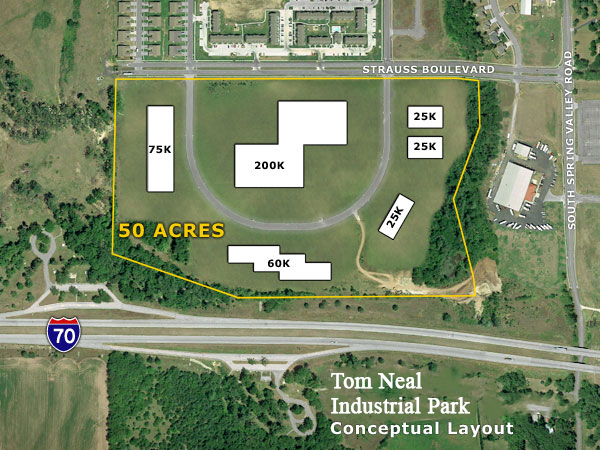 The Tom Neal Industrial Park is strategically located just a mile from I-70 and U.S. 77. It has a powerful portfolio of advantages in terms of logistics, land, utilities and labor. 
There's also an opportunity for substantial growth at the park. Fifty acres are available that include existing infrastructure, such as state-of-the-art telecommunications. Immediate highway access puts all the resources of the region within easy reach, along with the synergies of multiple sectors including alternative energy and bioscience.
The Tom Neal Industrial Park is an auspicious location immediately adjacent to the KC Animal Health Corridor, the largest concentration of animal health companies in the world. It's also within 20 minutes of the new National Bio and Agro-defense Facility (NBAF), scheduled for completion in the spring of 2022.
Besides the Tom Neal Industrial Park, Junction City is in the process of developing the Hoover Road Industrial Site (located off of Grant Ave), which will have the advantage of rail service.
Contact our staff to learn more about our industrial park opportunities.