State Farm Agent LaDonna Junghans Appreciates Junction City, Kansas for Its Opportunities and Community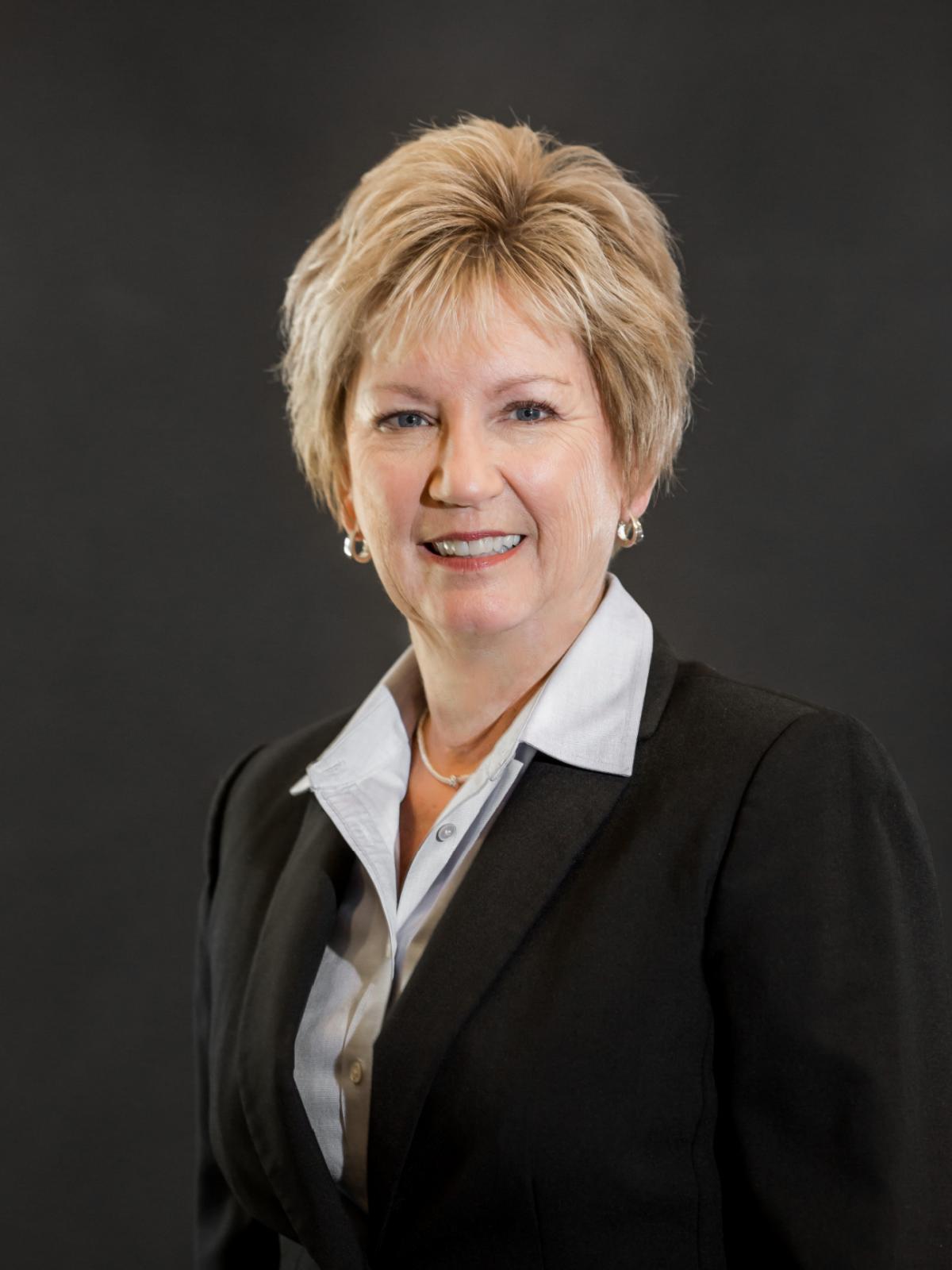 Junction City, Kansas has a business-friendly climate and exceptional access to higher education. Add that to its prime location along I-70 in the center of the nation, and you have a formula for entrepreneurial and business success.
LaDonna Junghans of LaDonna Junghans State Farm Insurance Agency is a prime example of Junction City's spirit of success. Junghans has been serving the community as a State Farm agent since 1991.
Junghans, a Kansas State University graduate, credits her career development to jobs that allowed her to work closely with customers. She worked as an administrative assistant with a financial institution president, and then moved on to work at Geary Community Hospital, first as an accountant, and later as the material management director. During her time at the hospital, she found mentorship under the hospital administrator who introduced her to community organizations. Experiences with these organizations cemented her penchant for working with people. As she saw her brother working as a State Farm Insurance agent in Wichita, KS, she visualized a new career path for herself.
"I began to see myself doing what he was doing — assisting people through insurance," Junghans said. "As an agent, I could blend my financial experience with my compassion for people by protecting their homes, assets, and families. My brother introduced me to State Farm Human Resources, and after a five-month interview process, I was offered an agency."
Junghans is still energized by her life's work and enjoys serving beside her employees: two full-time and one part-time. "We are a team!"
"Being a State Farm agent has been an amazing and rewarding journey," Junghans said. "I have found it a pleasure and a privilege to share with people in their best times — insuring their first homes, new babies, and new cars. It has been gratifying to offer them support in the worst times like when a home is destroyed by fire or tornado, a loved one is lost in an auto accident, or a spouse passes away. Sometimes we are called first, sometimes we are called last, but it has always been a personal honor to assist my neighbors."
"Small town living means people know each other and are concerned for one another's welfare," Junghans said. "People often interact socially at church, at community events, and in professional organizations."
Junghans said she appreciates doing business in a place like Junction City in part because of Fort Riley. She elaborated that residents can form relationships with people from all over the world and children attend schools with others from diverse backgrounds to gain a truly global perspective in a small-town setting.
"With Fort Riley as a neighbor, residents of our community are friendly and always ready to befriend new families," Junghans said. "Many retired military families have chosen to remain in our community to call it home. The community also has a multi-generational workforce available to employers because of our close proximity to the installation. Military spouses and retirees offer a wide range of skills."
Junghans elaborated about Geary County's workforce, "Junction City High School offers 15 formal certifications such as OSHA 10, Serv-Safe, CNA, and EMT so that graduating seniors may immediately enter the workforce." She also commented on the 30-minute proximity of Kansas State University, making it a source for both potential employees and professional development.
Junghans also appreciates the support businesses receive in Geary County. "The Chamber of Commerce, the Economic Development Commission, and the city and county commissioners are a tremendous resource for new and existing businesses — the teams of young and mature professionals have generated new inspiration and vision for our community. This year their leadership was evident in maneuvering through COVID."
Junghans has chosen Junction City as her home since she joined her husband there after their marriage in 1977. Their two sons returned to make their homes and raise their families in Junction City after graduating from college.
"Our family philosophy is 'work hard and play hard,' and Geary County makes that easy!" Junghans said. "Milford Lake provides the best place in the world for boating, fishing, picnicking, and watching a Kansas sunrise or sunset with family. Fourth of July is a week-long community celebration. Our CL Hoover Opera House offers a variety of adult and family productions. It's always fun to attend JC Brigade Collegiate Baseball games in the summer. And in just two hours, you can be in Kansas City or Wichita for a fun weekend of shopping and entertainment."
Junghans also had good things to say about the educational system. "Geary County offers a progressive, outstanding educational system which includes a new high school scheduled to open in the Fall of 2021. Our district includes two middle schools, 14 grade schools, and an Early Childhood Center. The district offers activities for children of all ages to explore and determine their own interests."
Junghans is an active volunteer giving back to the community that means so much to her. In the past, she has served as Junction City Rotary president and board member, Homecare and Hospice board member, Geary Community Healthcare Foundation board member, and Geary County School Board president for two terms. Currently she serves as a Fort Riley Lady Trooper volunteer to soldiers, Junction City Chamber of Commerce board member, and Aging Well Senior Living Campus co-chair and board member.
"My current volunteer passion is serving as co-chair with an amazing group of people to develop a new senior living campus on the west side of Junction City," Junghans said. "It will be a three phase project providing long term care, assisted living, and independent living. We are excited to offer our community more options that will look and feel different than a traditional nursing home because of the small home designs."
"It is the people in Junction City and Geary County who make it an outstanding community. I am JC/Geary County proud!" Junghans said.
Visit the Junction City-Geary County Economic Development Commission to learn all that the area has to offer. Follow them on Facebook and Twitter.